80% of women do not know that they wear shoes that are not suitable for everyday use. This leads in the long term to problems related to posture and fatigue of the spine.
✔ Walk or work all day with ease.
✔ Elevate your style without sacrificing comfort.
✔ Instantly relieve foot pain with the first step.

Regular price
Sale price
£41.99
Unit price
per
𝗦𝗮𝘃𝗲 𝟱𝟬% 𝗢𝗳𝗳
Sold out
Free delivery

30 Day insurance

Secure payment
𝗦𝗶𝘇𝗲 𝗴𝘂𝗶𝗱𝗲
View full details
Size guide
𝗦𝗶𝘇𝗲 𝗴𝘂𝗶𝗱𝗲
𝗨𝗞 𝗦𝗶𝘇𝗲
𝗘𝗨 𝗦𝗶𝘇𝗲
𝗳𝗼𝗼𝘁 𝗹𝗲𝗻𝗴𝘁𝗵
 2.5
 35
 22/22.5
 3.5
 36

 22.5/23

 4
 37
 

23/23.5

 5
 38

 23.5/24

 5.5
 39
 

24/24.5

 6.5
 40
 

24.5/25

 7
 41
 25/25.5
 8
 42
 

25.5/26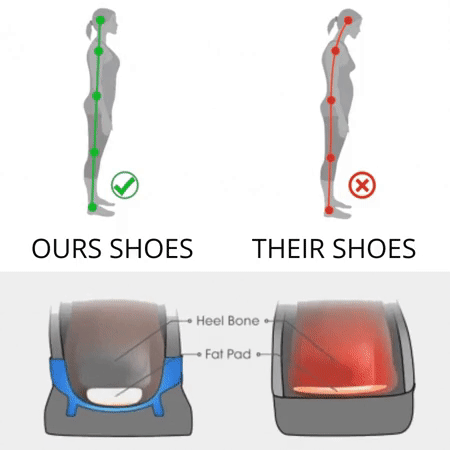 An Affordable Choice For Relief, Comfort, And Style!
Our unique design andarch supportprovide better stability,protect your soles, and support your natural shape. Walk without pain and prevent injuries with instant relieffrom foot pain. Upgrade your quality of life today with our comfortable and stylish shoes.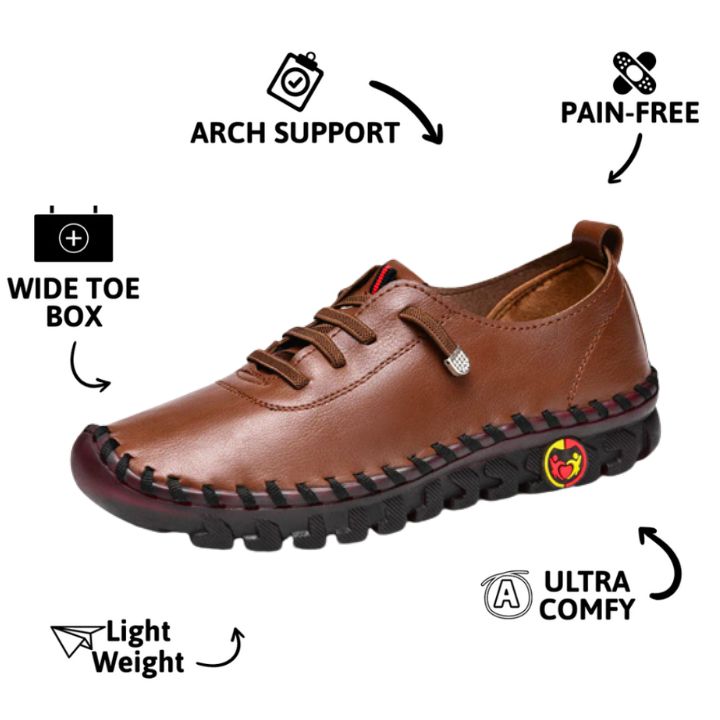 Be relieved and happy with every step!
High-qualityorthopedic insoleswith anatomical archsupport realign the foot and body,relieving foot and heel pain at the knees, hips, and lower back during walking. After a few weeks, you will notice a significant improvement in the way you walk.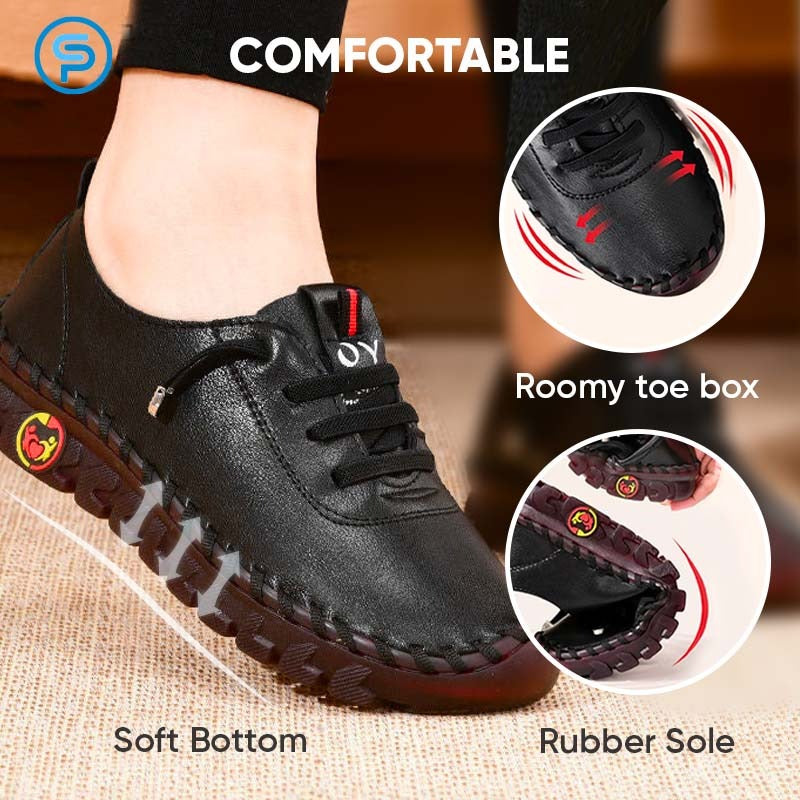 Our unique shoe design complements these health and pain relief benefits, ensuring a comfortable and safe posture while walking and running.
These shoes will quickly become an indispensable part of your daily routine, offering both style and practicality.
Extremely non-slip sole
A secure grip in any situation. The  outer sole made of slip-resistant TPR that reduces accidental falls by 60%, making your walks safer.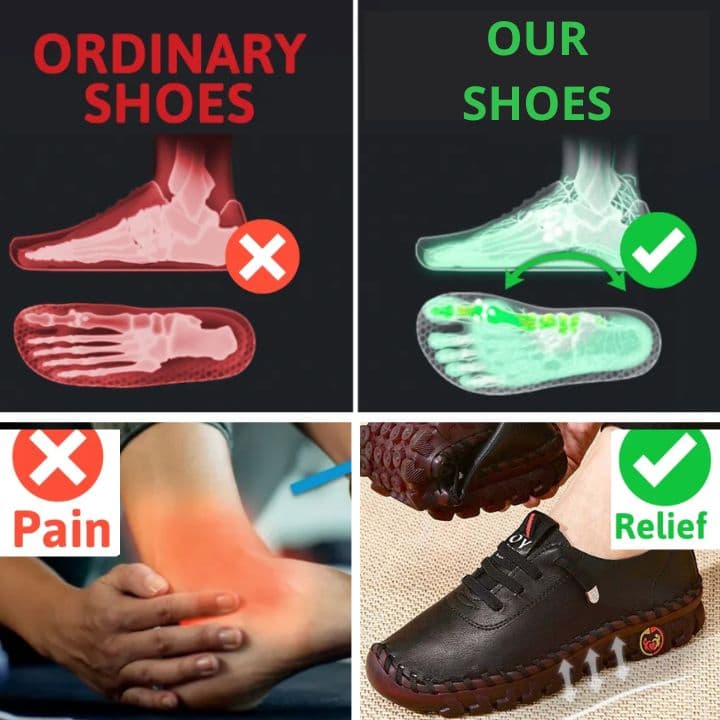 Features and Benefits
These women's shoes are made of high-quality leather and have an outer sole made of slip-resistant TPR. The toe shape is round and the upper material is microfiber with a shaving texture. With a medium heel height of 3-5 cm, these shoes are perfect for daily wear.
So why wait?
Slip into total comfort with our Orthopaedic Shoes and enjoy the benefits of better posture and all-day comfort. Your feet (and your soul) will thank you.